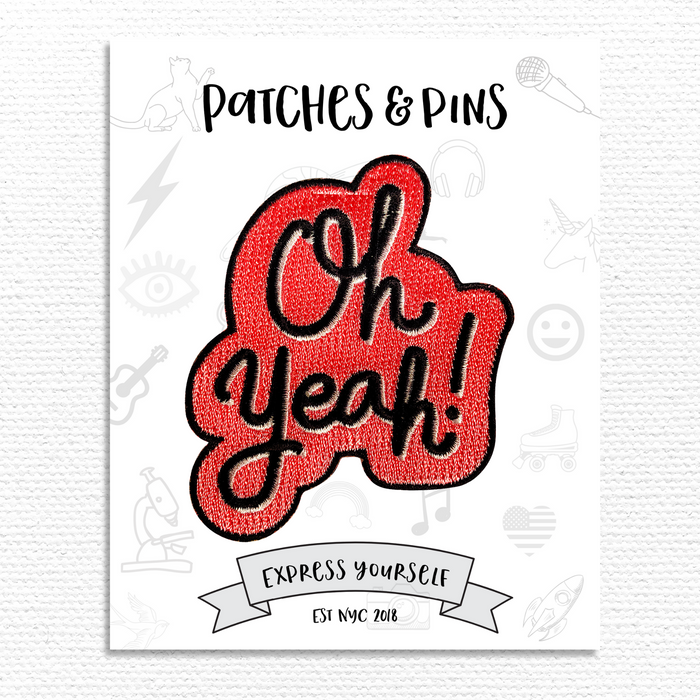 Oh Yeah! Patch by Patches and Pins. Our embroidered patches elevates & personalizes any jacket, sweatshirt, bag, jeans, & more into fashionable & fun statement pieces!
Iron on patch
Approx Dimensions: 3.68" x 3"
HOW TO APPLY IRON ON PATCH:
Step 1:

 

Set your hand iron at the hottest temperature setting. DO NOT USE STEAM DURING APPLICATION!
Step 2:

 

Place your appliqué/patch in the desired position & place a pressing cloth (such as a handkerchief) over top.
Step 3:

 

Press the iron straight down for 35-45 seconds with as much constant pressure as possible. NO BACK AND FORTH.
Step 4: Turn the garment/item inside-out & repeat steps 2 & 3.
Step 5:

 

Allow the embroidered patch to cool.